Asbestos

Survey and Management.

In Australia, asbestos surveys and registers incorporating a visual inspection, are required under WHS regulations, in all commercial buildings constructed prior to 1990. Asbestos surveys are highly recommended for residential buildings.
In line with duties specified in the Work Health and Safety Regulations 2011, a person with management or control of a workplace must:
Ensure, so far as is reasonably practicable, that all asbestos or ACM at the workplace is identified by a competent person or assume its presence;
Ensure an asbestos register is prepared, maintained, reviewed and kept at the workplace. It must be readily available to workers, their health and safety representatives and other persons;
Where asbestos has been identified at the workplace, ensure an asbestos management plan is prepared, maintained and reviewed. It must be accessible to workers, their health and safety representatives and other persons.
The register should be reviewed at least once every five years to ensure it is kept up-to-date.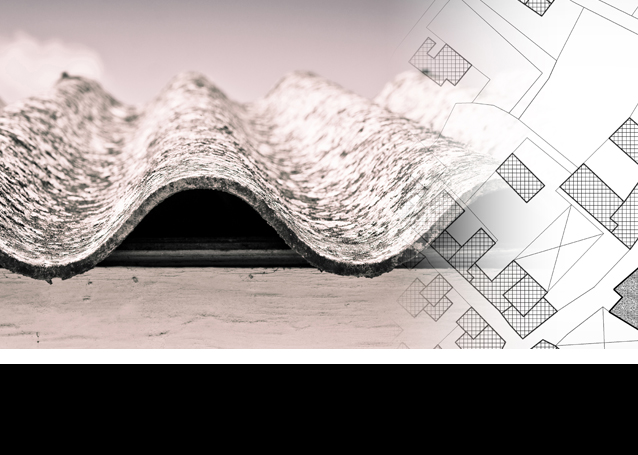 Asbestos survey
At Environmental Laboratory Solutions (ELS), an asbestos audit will be conducted by one of our experienced consultants, which consists of a visual inspection of premises, buildings or structures for the presence of Asbestos Containing Materials (ACM's) and sampling of suspected ACM's (if required).
Sampling
Samples are collected using safe, controlled techniques, in accordance with the 'How to manage and control asbestos in the workplace' Code of Practice 2011. Each sample is placed in to a sealable container individually labelled with a unique reference number and location description.
The report
Upon completion of the survey, a report with photographic catalogue in the form of a register is issued to the client with site specific management recommendations relating to any ACM's identified on the site.
Asbestos Management Plan
If ACM's are identified on site, an Asbestos Management Plan (AMP) is generated for the client. The plan accompanies an Asbestos Register, which details the location of any known or presumed asbestos-containing materials and a risk assessment based on the location and condition of the materials.
The register will ensure that contractors working on your sites, know where they're likely to encounter asbestos materials, so necessary precautions can be taken to avoid risk.
It is mandatory that all workplaces have an Asbestos Register, and an AMP fulfils the duties of employers to ensure all practicable measures are in place to reduce potential hazards for all persons within a workplace.
Our Laboratories
Our laboratories are fully NATA accredited to perform asbestos identification in bulk samples, using Stereo Microscopy and Polarised Light Microscopy (including Dispersion Staining) in accordance to ELS Test Method One, Asbestos in Bulk Materials.
These guidelines are determined by the Australian Standard 4964-2004 ensuring testing is of the highest quality.
ELS is also NATA accredited to undertake all types of asbestos air monitoring, in line with Safe Work Australia's Guidance Note on the Membrane Filter Method for the Estimation of Airborne Asbestos Fibres, 2nd Edition, 2005 [NOHSC: 3003 (2005)] and ELS In-house Test Method No. 2.
Our in-house quality system meets the requirements of ISO/IEC17025 on all types of air monitoring.
​Unlike other companies, all our analysts are equipped with fully functioning field laboratories for site work, so they can work in virtually any location and provide on the spot test results for airborne asbestos fibre monitoring. Our analysts are then able to produce computer generated reports to issue to the clients on site.

To learn more about the role of NATA, visit their website here.