Our
Environmental

specialists

Our environmental consultants work across a range of public, commercial and industrial projects, implementing effective environmental monitoring plans and strategies for your project.

We can assist to ensure that all of the relevant regulations are met and your environmental impact is reduced as much as practicable.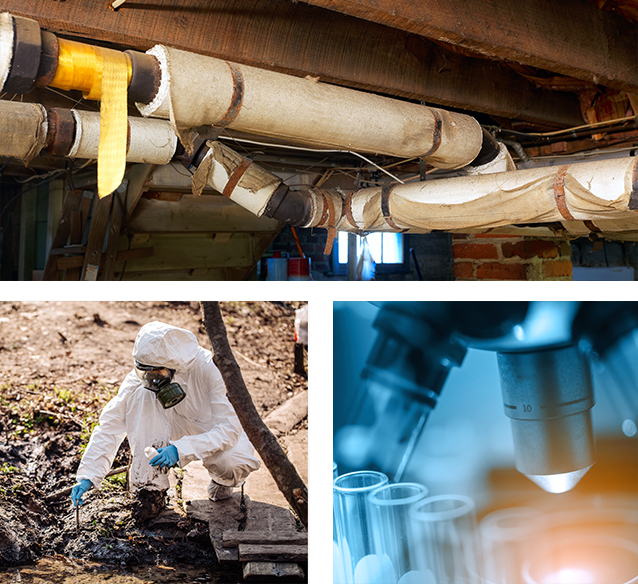 Our Expertise
Air
We can conduct a range of air sampling and monitoring regimes specific for your project, including airborne metals, dust, volatile organic compounds and other contaminants that may be released during works. We can conduct personal exposure monitoring to ensure that your workers are not exposed to contaminants above the Safework Australia exposure standards, and boundary monitoring to ensure that contaminants produced from works are not being released to the local environment.
---
Soil
We can conduct a range of environmental soil investigations for your project, either prior, during or post development to ensure your site is meeting all regulatory guidelines. We can undertake contaminated land assessments, acid sulfate soil assessments and asbestos in soil assessments, and can provide a holistic approach for your project to manage environmental impact and remove contaminants from site.
---
Water
We can conduct water sampling from a range of sources, including rivers, lakes and streams, to determine if your project is impacting the local environment and provide advice and recommendations to ensure contaminants are contained on site. We can also collect samples from household or commercial water supplies to ensure that the water you are drinking is meeting the Australian Drinking Water Guideline.
---